We are sorry to let you know that James Hill, Vedanta Society Member since the year 2000, passed away peacefully, at his home, on January 26, 2017. He had been suffering from congestive heart failure.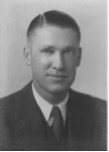 James Hunter Hill was born in San Francisco to Eugene Hill and Mae Hunter Hill. Both parents were school teachers who divorced when Jim was seven.
He received his B.A. from Austin College (1951) and his MA from University of Texas, Austin (1953). From college, he joined the U.S. Army in which he served from 1953 to 1955. Jim followed in his parents' footsteps and became a teacher. He taught physics at Los Angeles Valley College from approximately the mid 1950's to the mid 1980's. He also married a teacher, Helene Marilyn Hill; the couple separated in 1980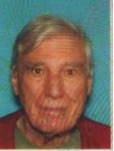 After retiring, Jim studied numerous spiritual, mystical, and magical traditions. He also took an active interest in every genre of music imaginable, but was especially interested in folk music and dancing. He took a keen interest in collecting art and produced a few works himself. He enjoyed hiking and was known in the neighborhood for his daily long walks.
Jim became a member of the Vedanta Society in 2000. His favorite event at the temple was Ram Nam. He also helped with the stage blocks for the opera Mountain Journey in 2002.
A memorial service will be held at the Vedanta Society's Hollywood Temple on Saturday February 11, 2017, at 2:30 pm.
Om Shantih Shantih Shantih—Peace, Peace, Peace.