Memorial Service Saturday May 19, 4 pm, Hollywood Temple.
We are sorry to let you know that senior nun Pravrajika Vivekaprana of the Hollywood Convent left her body on Wednesday April 11, 2018, at about 5:45 in the afternoon. Her passing was very peaceful, and three of her sister nuns were present, chanting the holy name. Vivekaprana had been suffering from Parkinson's disease and memory problems for some years, and had been staying at St. John of God Retirement and Care Center since late October 2012. She was remarkably cheerful. The staff of the Care Center were struck by her loving demeanor, and noted that she never complained to them about anything.

 Vivekaprana was born June 12, 1934 at St. Vincent Hospital in LA, and joined the Hollywood Convent in 1966. She was an initiated disciple of Swami Prabhavananda, and received Brahmacharya initiation in 1973. She was then known as Dipika. She was ordained a Sannyasini in 1979.
Over the years Vivekaprana served in various positions at the Vedanta Society: Vedanta Catalog editor, Secretary of the VSSC, cash manager for the Society, and convent representative on the Board of Trustees. She also gave classes on the Gita, and established the Vedanta Study Circle, which met on Saturdays for many years to study Vedanta Philosophy and the Brahma Sutras.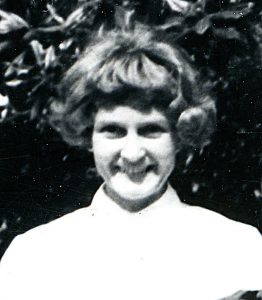 Swami Swahananda once stated, "Vivekaprana is one of the success stories of Vedanta." We will miss her presence with us, yet rejoice that she is now free of the cage of a diseased body, enjoying the bliss of the infinite.
A memorial service will be held at the Hollywood Temple on Saturday May 19 at 4 pm.