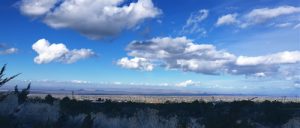 RETREAT FOR INNER COMMUNION
9:30 ~ 4:00 PM
Vedanta Retreat, Pinon Hills
Devotees who already practice meditation are invited to spend a day contemplating the Ishavasya Upanishad.
"This universe of mind and matter is constantly changing. But in every bit of that, there is something which does not change, and that is Isha."
–Swami Sarvagatananda
Contact Pravrajika Dayaprana at(323) 960-1729 Ext. 88  before February 9th for reservation and questions, including car-pooling and directions. This retreat is by reservation only.   Directions and program will be sent to you.